As a specialist in the Arts, Events & Entertainment insurance, City Rural gives back to the communities by way of Awards and sponsorship. We proudly work with Artist groups and individuals to help them progress with their careers.
City Rural is a Major Partner of the Helpman Academy
The Helpmann Academy is the only organisation of its kind in Australia. they empower South Australia's most promising emerging creatives to realise their visions and build sustainable practices. Providing professional development opportunities including grants and awards, fellowships, mentorships, masterclasses and seminars, advisory services and international artist residencies, all tailored specifically for South Australia's higher education students, graduates and emerging artists.
We have been involved with SALA for many years as the sponsor for the Emerging Artist award and from 1st August 2019 we are also a SALA venue.
The City Rural Emerging Artist Award is for artists in the early stages of their career with under five years professional experience.
Prize consists of $2500 cash.
Applicants supply 2 images to SALA and provide a statement about their work and background as an artist. Finalists are be short-listed prior to the Festival. Judging of the award will take place during the SALA Festival and the winner will be announced at a ceremony at the conclusion of the Festival.

Community, Awards & Sponsorship articles.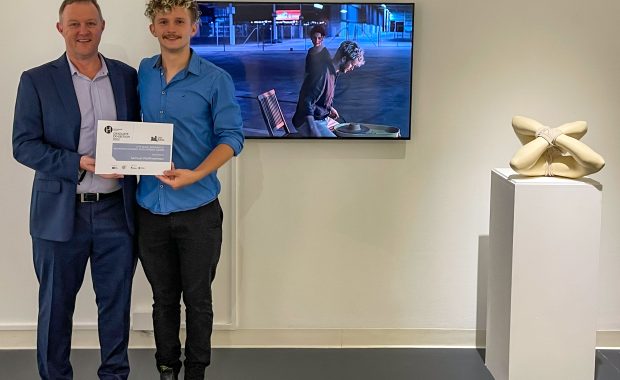 Exciting news! Emerging multidisciplinary artist, Samuel Matthewman who won the City Rural / Helpmann Academy Development Award, is the recipient of the 2023 Helpmann Academy British School at Rome residency valued at $30,000. Pictured here with Director of City Rural Insurance Brokers – Andrew Benda, Sam is a recent grad from the University of South […]
Read More