Our Claims Service
We take great pride in professionally supporting our clients in their time of need. We act as your advocate to negotiate and obtain the best possible outcome in the event of a claim and will guide you through the claims process.
The key elements to our claims service include:
Assisting you prior to and during lodgement and throughout the claim.
Negotiating an outcome that you are happy with and understand.
Providing you with advice during the claim so you know the process.
Chasing the insurers on your behalf to have claims paid in a timely manner.
We have access to service providers that can also assist with your claim.
We leverage the support of the Steadfast Network to help negotiate if the going gets tough.
This is a snapshot is what we've been able to do for our clients in the past year.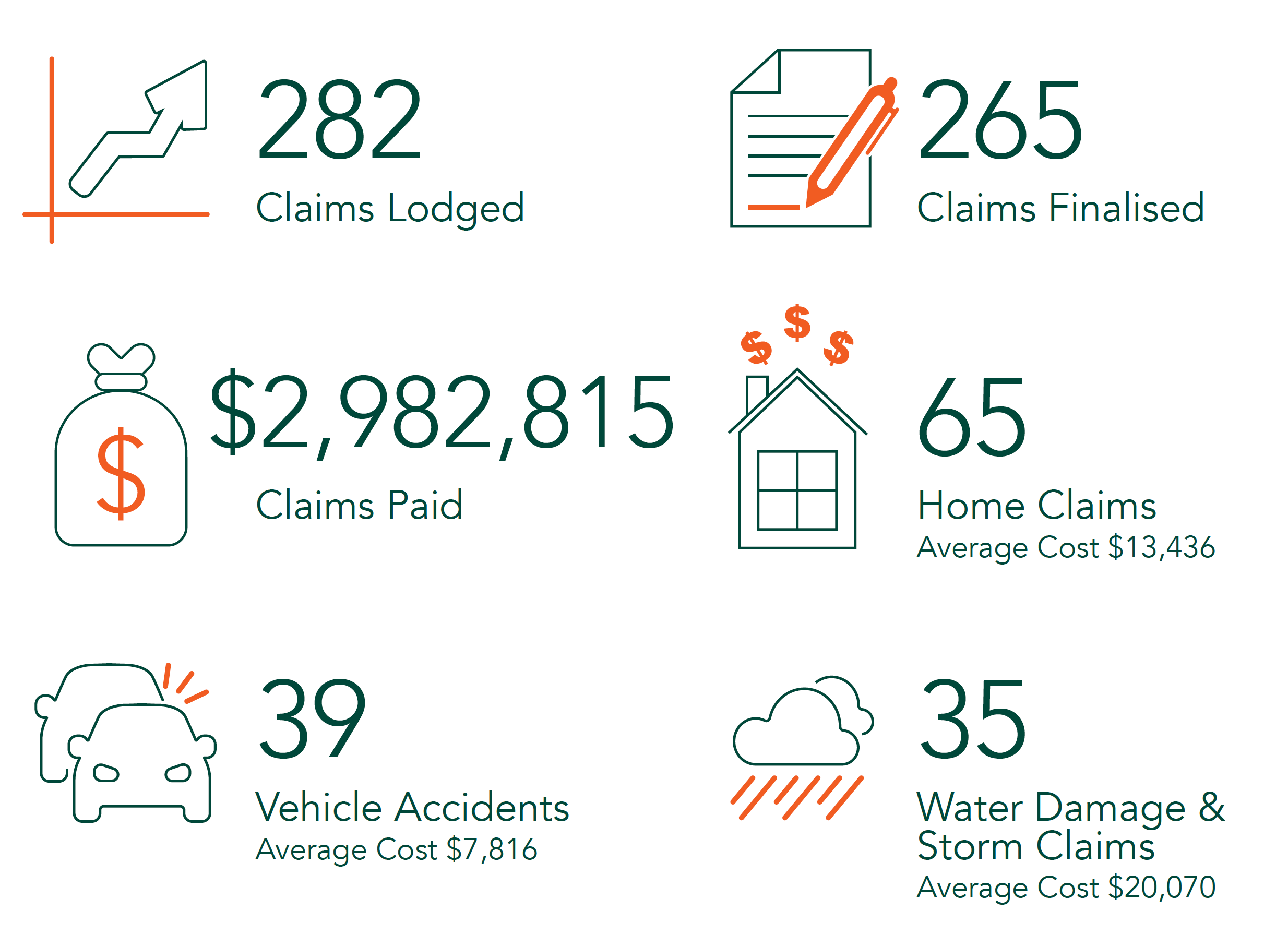 When you've got customers, staff and a business to get back on track after an unexpected setback, you can leave the insurance claim to the experts.
We can take care of the process and help you get the best possible outcome by working closely with you and the insurance company and any third-party valuers, repairers or specialists. We can also keep you informed every step of the way.
3 ways we can help you during a claim