CITY RURAL INSURANCE BROKERS –
The past few years of natural disasters, from bushfires to floods, have reminded many business owners about the importance of business interruption (BI) insurance.
For some businesses, it's been the difference between keeping their doors open, or closed for good.
Business interruption (BI) insurance allows businesses to maintain their cash flow and pay regular outgoings such as rent and wages.
City Rural will delve into who needs BI insurance, what it covers and how it works.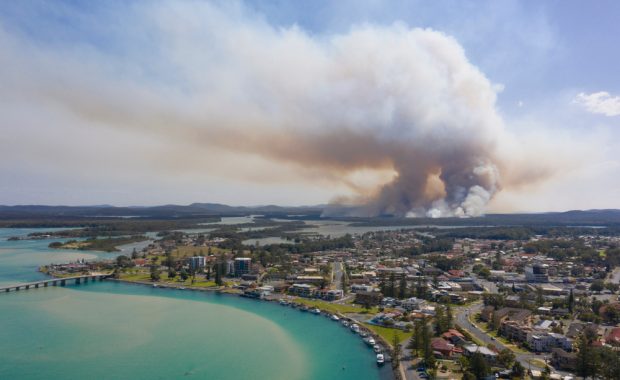 Who needs BI insurance cover and how does it work?
Business interruption insurance can cover the loss of any sales you would have made while your business is out of action – plus any extra costs you incur to stay open.
It can also cover:
Ongoing operating expenses, such as electricity and rent.
Relocation costs for moving to and operating from a temporary location.
Training costs for operators of replacement machinery.
Under a business interruption policy, businesses that suffer an insurable event may also be able to claim for loss of income.
It can also cover loss due to:
Closure of your business premises due to government-ordered street closures or curfews.
Damage to a supplier's premises which has a negative flow-on effect on your business operations.
When considering this insurance, you may come across the terms 'indemnity period'. This is the maximum period that you can claim for subject to being able to prove the loss and other terms and exclusions of the policy.
City Rural will help you find various insurance options based on your specific needs.
The time you need for recovery will depend on a number of factors.
For example, if your business is built on a critical piece of equipment, you should consider how long it would take to replace it, particularly if it's manufactured overseas.
"Business interruption insurance can cover the loss of any sales you would have made while your business is out of action"
How BI insurance can work.
This type of cover isn't just important for closures following damage to your business or its equipment.
Steadfast Broker Technical Manager Michael White says some of the most common claims during the 2019/2020 bushfires were business interruption claims due to prevention of access.
"For example, there were a number of roadblocks during these bushfires, which could prevent a café or store owner from accessing and running their business," Mr White says.
"With the right cover, a business owner can be reimbursed for the revenue they lost while they were unable to access and open their premises to customers."
Expert advice from City Rural to ensure you have the right cover.
It's risky to guess the right insurance cover for your business. City Rural can provide expert guidance and tailored advice based on your specific business risks.
Contact City Rural TODAY for your peace of mind.
Important notice.
All information in this article is of a general nature only. This article does not take into account your specific objectives, financial situation or needs. It is also not financial advice, nor complete. Deductibles, exclusions and limits apply. Cover differs between insurers.
Steadfast Group Ltd ACN 073 659 677