Welcome to City Rural Insurance Brokers, Your Partner in Safeguarding Commercial Property Ventures
At City Rural, we recognise that owning and managing commercial properties is a dynamic
endeavour that requires careful protection. As a leading insurance brokerage, we specialise in
crafting tailored insurance solutions that shield your investments from the unexpected, enabling you
to focus on growing and managing your commercial property business with confidence
Protecting Your Property Investment
Your commercial properties are more than just structures – they are the foundation of your
business's success. We understand the significance of safeguarding these assets against property
damage caused by unforeseen events such as natural disasters, accidents, or vandalism. Our
insurance plans are designed to provide comprehensive coverage, ensuring that your properties
remain resilient against the uncertainties of the real estate landscape.
Business Interruption Coverage
We know that business continuity is vital. When unforeseen events disrupt your operations, our
business interruption insurance steps in to provide the financial support needed to keep your
business afloat during the recovery period. Whether it's covering lost income or helping you relocate
temporarily, our solutions are geared towards minimising disruptions and preserving your business's
vitality.
Theft Protection
Theft can pose a significant threat to your commercial property's security and financial stability. Our
insurance plans offer robust protection against theft, ensuring that you're covered in case valuable
equipment, inventory, or assets are stolen. With our coverage, you can mitigate the impact of theft
on your bottom line.
Public Liability Confidence
Owning commercial properties also entails potential liabilities associated with third-party injuries or
property damage that may occur on your premises. Our Public Liability coverage provides you with
the assurance that you're protected from legal and financial consequences in such situations. Your
visitors, tenants, and business partners can feel confident in your commitment to their safety and
well-being.
Machinery Breakdown
In the world of commercial properties, machinery breakdown can lead to costly downtime. Our
insurance solutions encompass machinery breakdown coverage, allowing you to quickly restore
operations without bearing the full brunt of repair expenses. Ensuring that your building remains
operational and secure as you manage and maintain your properties.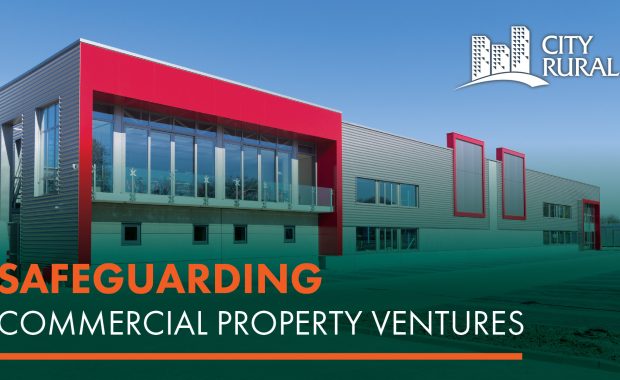 Your Trusted Partner in Protection
As your dedicated insurance partner, we are committed to understanding your unique needs and
risks. Whether you're a seasoned commercial property owner or just starting your journey, our
experienced team is here to guide you toward insurance solutions that align with your objectives.
At City Rural, we believe that by securing your commercial properties, you're securing your
business's future. Let us work alongside you to create a comprehensive insurance strategy that
fortifies your investments and empowers your ambitions.
Contact us today to explore how our tailored insurance solutions can provide the peace of mind you
deserve as you navigate the complexities of commercial property ownership. Together, we'll build a
protected and prosperous future for your commercial property ventures.