We handle many motor vehicle policies for our clients. The types of vehicles range from the family car, food vans and commercial vehicles right through to long haul truck fleets.
During 2018 we handled about 200 motor vehicle claims. Many of these claims it is fairly clear who is at fault, whether it is our client, a known other party or an unknown party.  We do occasionally also have wildlife hits unfortunately, and even though they are classed as 'at fault', the wildlife will never be at fault!
Over recent times, we have seen an increase in the number of disputed claims by other parties. These events add to the stress of not having your vehicle and also a feeling that you are not believed. We will work with you to obtain as much proof as possible to support your claim. One big help is photos of the scene, when safe, before the vehicles have moved to far as well as the damage to both vehicles. Getting a photo of the other parties drivers licence is also important. Using aerial images, which you can get off the web, of the scene and marking the position of the vehicles before and at the time of the accident is another useful tool.
One of the easiest ways to show the event is with a Dash camera. There are many different types including apps for your mobile phone and also pricing. We have been able to use these a few times as proof that our clients are not at fault. I recommend that you buy a video quality card to record the footage onto, and also to regularly check the quality of the recording so that you know its working.
When it comes to witnesses, the passenger in your car is not usually able to be used as a witness as they can be seen as biased. If you do have someone stop for you, obtain their name, phone number and address so that your insurer can contact them for a statement.
Some of the common disputed claims we have seen are:
Two lanes merging into one
Reversing in a car park – one moving and one stationary
Dual lane road and one car changing lanes.
In all of these examples a dash camera would assist in the dispute. Generally, your car policy will have an excess starting from $300 and a dash camera can be around $100. It may be the difference between you having to pay an excess or the insurer waiving the excess.
Is a Dash Camera worth it?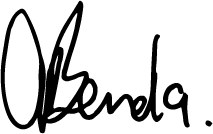 Andrew Benda
Managing Director